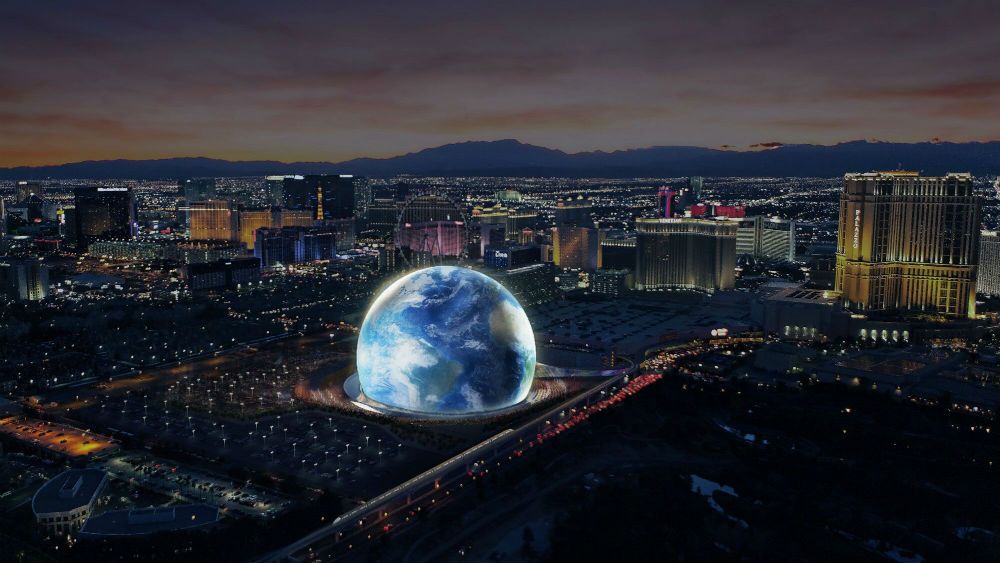 Our city of Las Vegas is going to be the future of Entertainment as the largest Spherical of earth is being develop. MSG Sphere at the Venetian is a Sphere-Shaped music and Entertainment arena will be the first venue of its kind ever created. Located near Las Vegas strip east of the Venetian Resort
MSG Sphere will have 20,000 guest capacity. 160,000 sq. ft. Groundbreaking spatialized audio, fully brandable exosphere and atrium and will be transporting you to new worlds. Auditorium is scheduled to open in 2023 and its grand opening was postponed from 2021 due to covid.
The $1.8 BN project will have 366 feet high and 516 feet wide. The MSG Sphere will be equipped with 19,000 by 13,500 LED screens which will go across the interior and create visual content for the MSG Sphere. The exterior will feature 54,000 square meters of programmable lightning.
Arena will host award shows and concerts and other entertainment events. It will bring jobs to our community.